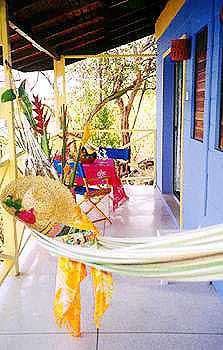 "We are a small family-run holiday resort and marina located on the beautiful waters of True Blue Bay on the south coast of Grenada."
We have a variety of vacation packages, including Honeymoon Specials, Diving Holidays and, of course, Kids Vacation , our own special itinerary for children.
We also offer special car rental packages for those who like to explore the island on their own wheels. Only a few minutes from the International airport, shopping centres and the sun kissed sand of Grand Anse Beach, True Blue Bay Resort is the perfect location to make the best of Grenada, and the best of your Caribbean vacation.
In the late 1960s the World Trade Fair was held in True Blue. It was at that time that the roads we have today were built. After the WTF the land was subdivided and over recent years True Blue has developed into one of the most desired areas of Grenada.