Carriacou Scuba Dive & Snorkelling Sites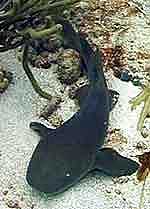 Jack a Dan: Depth of 7 meters at the reef top up to max. 22 meters of depth at the reef bottom. A good dive site for beginners, for acclimatising, or for an excellent night dive.
Sandy Island: Maximum depth of 23 meters. Since this reef is very extensive, we have two dive sites here: Sandy II and Sandy Lighthouse. Beautiful coral formations, excellent for U/W photographers.
Mabouya Channel: Maximum depth of 20 meters. Pristine coral-life with soft coral formations, which are reminiscent of a fairy tale forest. An opportunity to observe stingray, lobster and turtles.
Mabouya Outside: Maximum depth of 23 meters.
Fascinating rock landscapes, sumptuous fish life. An opportunity to see moray-eels and nurse sharks.
Sister Rocks: A dive site for the experienced diver. Max. depth 40 meters. Cliffs and various reefs landscapes, several U/W- Courses, sometimes strong current. Here you can see turtle, barracuda, stingray and nurse shark!
---
Pagodas Garden (At Frigate Island): Depth between 15 and 25 meters. Mostly strong current. Only for experienced divers. While you drift along, the coral formation will remind you of old Chinese temples.
Twin Sisters (At Isle-de-Ronde): Always a day trip with two dives and lunch in between! Here you find the untouched underwater world! We dive into an underwater cave and at a drop off with a view of a maximum depth of 70 meters! Note: Sometimes very strong current! This site is world class diving.
Mayreau Garden: Steep sloping reefs and enormous sea fans with various types of sponges. A drift-dive through the unique Caribbean underwater world. The other option to Horse Shoe Reef on our Mayreau day trip.
Mayreau Wreck: A small gunboat from the First World War max. depth 12 meters. Highly recommended for U/W photographers as the fish life is excellent. Our second dive site on the Mayreau trip.
Horse Shoe Reef (At the Tobago Cays): A max. depth of 25 meters along an extensive reef where you drift dive on the Atlantic side. A good opportunity to observe eagle-rays and nurse sharks.

Dive Shops:
www.scubamax.com/
www.helmaonline.com/carriacu.html
www.grenadines.net/carriacou/arawak.html Dive Grenada