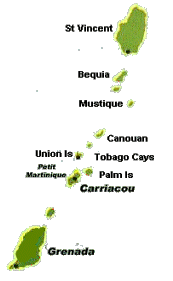 Geography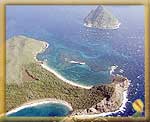 It's 133 sq. miles (440 sq. km.) are mountainous, volcanic terrain, reaching heights of over 2,750 feet atop Mount St. Catherine.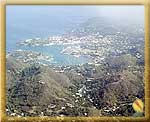 This small nation consists of three islands: Grenada, Carriacou, and Petit Martinique.
Grenada is by far the largest of the three, with a width of over twelve miles(18 km) and a length of twenty-one miles (34 km).